The Third
International Festival-Competition of


"Music Electronics and Multimedia"


MEMM-2015

Moscow
(November 2015)


ARCHIVE:


III MEMM-2015




II MEMM-2013




I MEMM-2011
---






Speech of Eduard Nikolaevich Artemyev after performing his composition "Listening to Bach" (fragment from the film "Solaris" by A.Tarkovsky) within the framework of the III International Festival "Music Electronics & MultiMedia" ("MEMM"). November 6, 2015, Moscow









Multimedia project "Walk into Eternity" on the composition "Rendez-vous II" J.-M. Jarre (imagery inspired by the tragedy of the space shuttle "Challenger"). Grand Prix of the 3rd International Festival "Music Electronics & MultiMedia" ("MEMM"-2015). Music School number 6, Novosibirsk, Lecturer M.N. Bakumenko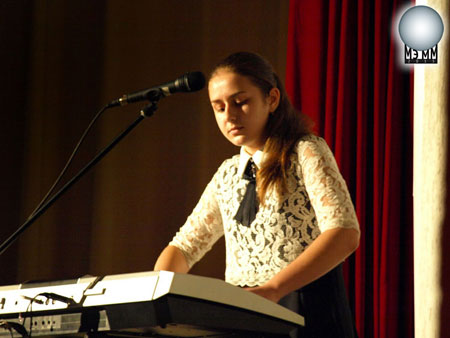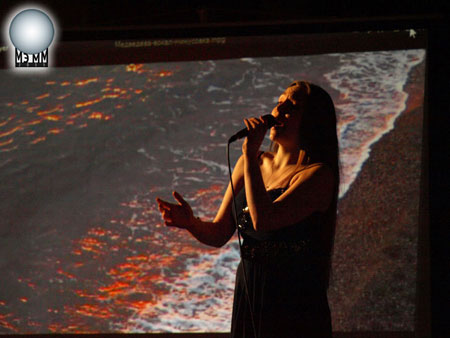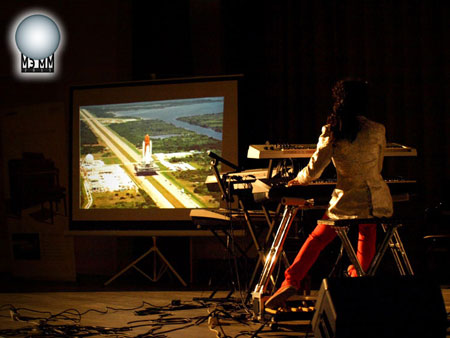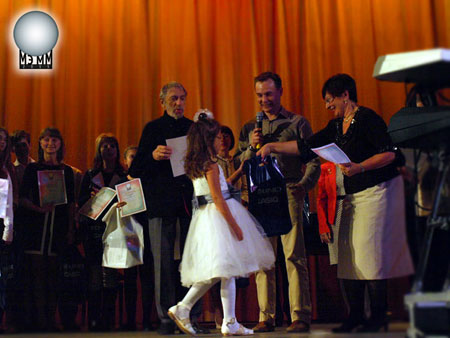 The final of the gala concert of the 3rd International Festival Competition
«Music Electronics and Multimedia»

Download REGULATIONS in PDF format
REGULATIONS
(summary)
FOUNDERS:
International Centre «Art and Education»;
Charity centre «Harmony»;
Balakirev Art School;
Russian Professional Union «National Council for Modern Education in Music», Moscow
Under support of The Russian State Pedagogical University, St. Petersburg.
GOAL OF THE FESTIVAL:
Identify and support talented performers, composers, arrangers, the possibility of applying electronic musical instruments and computer technology in the education and creative process.
CONDITIONS:
The competition is held among music compositions, produced in all ways of combinations or synthesis with graphics, text, video, etc. arranged by e-musical instruments and/or e-digital technology. Accepted a live creative play, as well as recording multimedia compositions.
The selection through Winners (I, II, III), Diplomants and Participants of the festival-competition and for the final gala concert will be made via viewing digital recordings of works (by distance).
At the festival-competition must submit the original or a demo recording of one, two or more compositions of no more than 5 (7) minutes, which are made with the use of electronic musical instruments and computer (or just the computer).
Encouraged to view not only of the individual works of authorship, but also the collective works, as well as solo performances (in the case of a live performance) or ensembles, in particular mixed with acoustic instruments, narrators, vocalists, etc.
Possible genres include a multimedia project which has scenic embodiment (live play), musical clip (audio, video), music & graphic composition, music & text (speech) composition. The choice of styles is not limited.
Creative works are distributed in two directions:
Multimedia project presupposing a major role for the live play components, particularly with e-musical instruments (including keyboards) in scenic version;
Multimedia product, it presumes the recorded composition (without the live stage incarnation).
PARTICIPATION in categories:
In competition may take part participants, using the electronic musical instruments and digital technology in creative and educational practices related to multimedia:
pupils (elementary schools),
students (secondary schools, high schools, colleges and universities),
teachers in field of arts,
professionals in modern creative activity,
amateurs in modern creative activity,
APPLYING FOR: 01 of June 2015; deadline – may be later in exclusive occasions.
Audio and video recording with the application-form, resume, photo must be sent before June 01, 2015 to the following e-mail: izdatelstvo@list.ru
JURY-COMPETITION: Sent work are assessed by a professional international jury, among them musicians from Los-Angeles, Belgrade, Odessa, Moscow, St. Petersburg and Yekaterinburg.
The most important criterion for evaluating the work is the skill in musical electronics, as well as art skill at real time play (live performance). Certainly also takes into account the value of multimedia material and artistic design in general.

ORDER OF THE FESTIVAL-COMPETITION:
The preliminary plan for the gala concert and other final actions will be announced after September 01. This information will be posted on website www.muzelectron.ru, sent to e-mail or via phone-call to all participants.
Final stage of the festival-competition (Gala concert, seminars and "round tables") will be held in Moscow at the beginning of November, 2015 (Concert Hall of Balakirev Art School) / date can be adjusted with transfer of Russian holidays /.
Gala in Moscow includes the multimedia projects with a live performance by winners, as well as showing the best media tracks. The best entries will be also shown at a concert within the International Conference "Modern Music Education" (The Russian States Pedagogical University, St. Petersburg) in early December's days 2015, and posted online also.
Everyone who submitted their work to the festival-competition will receive Diploma of participant of the
Second International Festival-Competition "Music Electronics and Multimedia", and specialized publications.
The winners of each age group or category of participants are awarded Diplomas Winners 1, 2, 3 prizes of the
Second International Festival-Competition "Music Electronics and Multimedia" or Diplomas Holders, as well as Prizes from the sponsors, who can establish their nominations.
E-mail for send the materials and links to file sharing:
izdatelstvo@list.ru;
Contact tel.: +7-903-529-89-27;
Website: www.muzelectron.ru

APPLICATION FORM participant (s) of the Competition:
Surname, name
Date of birth (age at 01 June, 2015)
Post address
Year of study (if student)
Institution Leader (Teacher)
Participation in the age group or category of festival-competition
The program for the competition and timing of each product or project
Tools and technologies used in the work
The possibility of the arrival in Moscow
All Contacts (participant, teacher, school, college, institution): phone, e-mail
Date
Registration fee is $35 or €30. Details will be sent when receiving an application form.